Solar Pump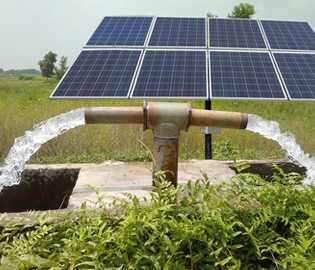 Applications:
Irrigation.
Livestock.
Agriculture.
Home and village supply.
Camp sites, vacation cabins.
Water purification and treatment systems etc.,
advantages:
Installation at any where.
Reliable system.
Special design for water processing applications.
Environment friendly, no noise, no pollution.
Dry running protection.
Protection for pump motor.
easy operation and maintenance.
One time investment, no running cost.