Motor Control Centre (MCC) Panel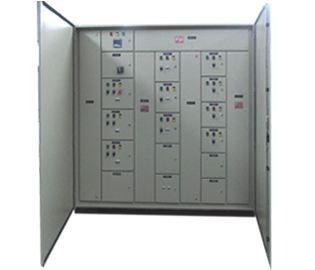 Rated insulation voltage: 660V 50HZ.
Rated operated voltage: 415v 50HZ.
Rated current: Main horizontal bisbar 400A to 3000A, vertical riser 600A.
Short circuit strength: 50KA RMS for 1sec with a peak current of 105 KA.
Ambient temp: Design Ambient temp. standard 40°C operated 45°C & 50°C.
Degree of protection: Standard – IP 52, IP 54 as IS 13947.
Single front & double front version of MCC are available.